Questa è una rovina. Fateci caso. Prints.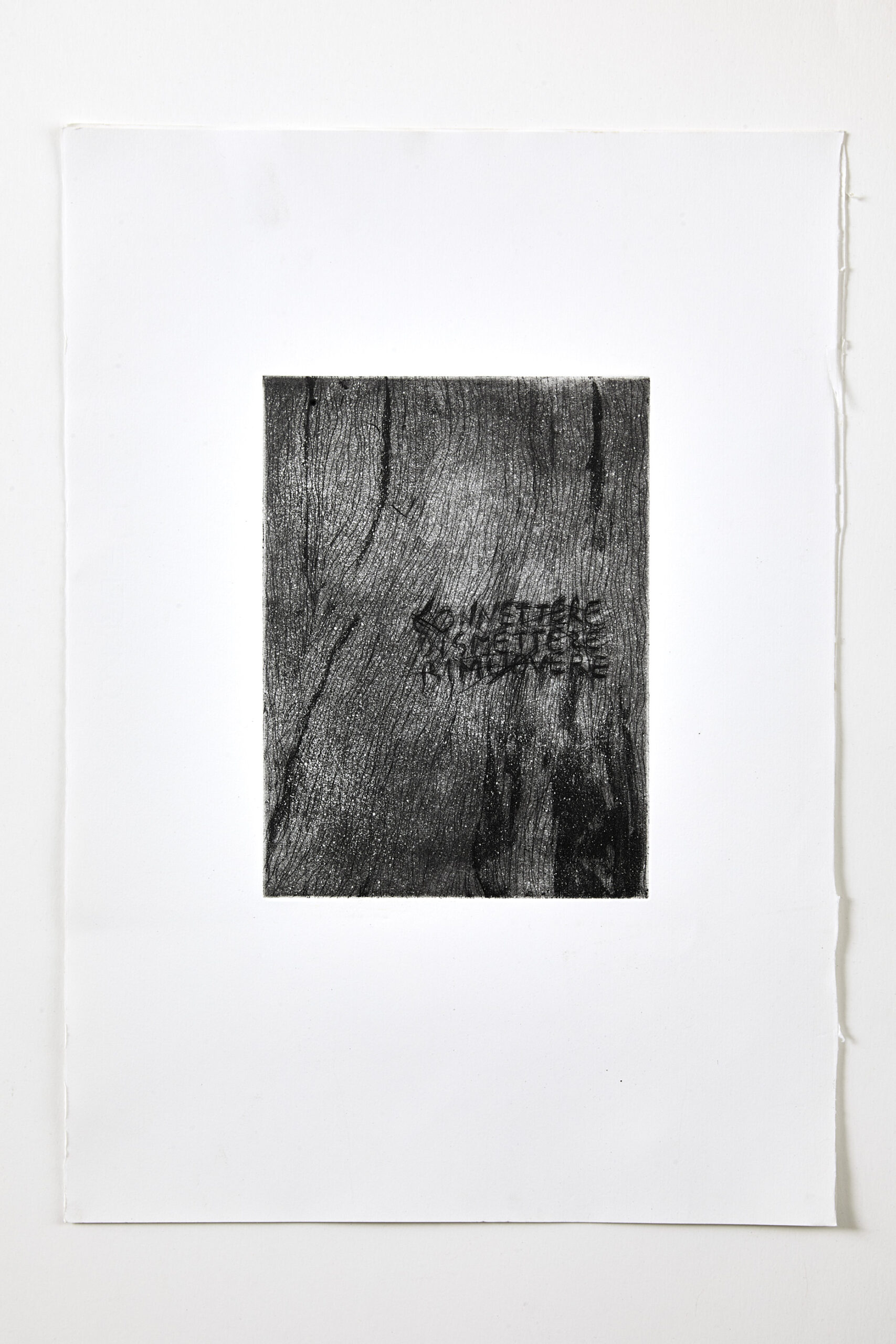 Questa è una rovina. Fateci caso.
A public paper based artwork in Streetcart, a group show curated by O'vascio Room Gallery. From July 27th 2022 until natural destruction.
The site specific installation is based on an urban ruin in the city of Somma Vesuviana, in Campania, in the Vesuvio area: an old telephone booth pedestal. The work is an essay on the remains of a wired based past in our public space, in a society of connectivity. It has been built with loose papers, remaining from a past printmaking residency as well as ruins of essay prints from aquatint, which is itself a precess based on acid corruption of zinc plates.
In October 2022 I produced an edition of five aquatint etchings under the guidance to printmakers Giovanni Timpani and Vittorio Avella.