Questa è una rovina: digital book.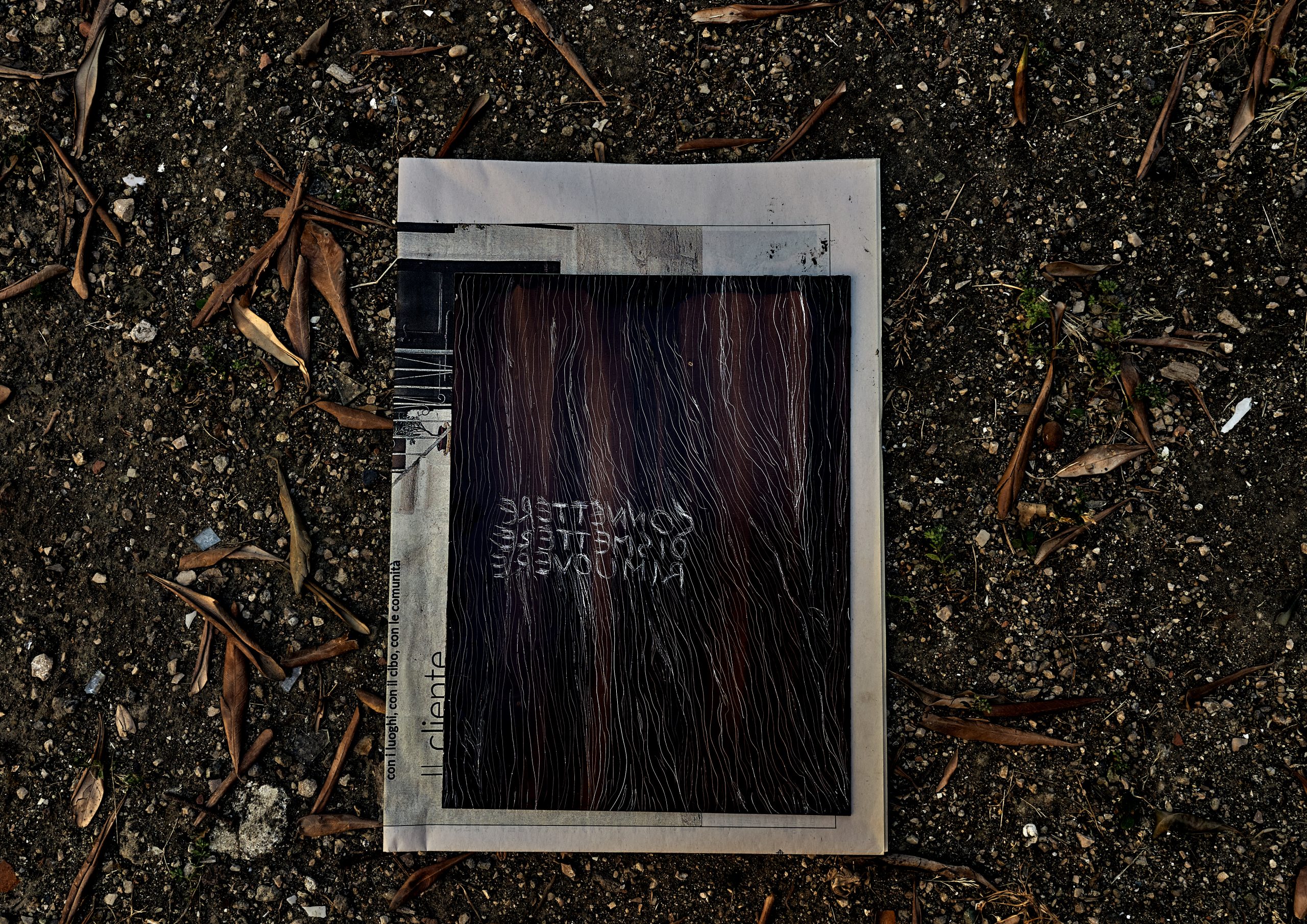 Questa è una rovina. Fateci caso is a book relating the creation process of a site specific paper based installation in public space during summer 2022. Beside the book I have produced a small edition of etchings with based on key images of this work.
Questa è una rovina. Fateci Caso is a work produced for  he group exhibition Streetcart curated by O' Vascio Room Gallery, Somma Vesuviana, Italy. I explored the idea of connectivity working on the ruin of a dismissed telephone booth in the historical center of Somma Vesuviana, a district known under the name of Casamale.
Fourteen artists, connecting to the places where their works are visible, discreetly but also with fascination, pose questions to mere passers-by, addressing their aesthetic message to them. To grasp the essence of a place, to dialogue with it: each artist are freely install a paper based work within the village. The result is an intriguing itinerary, a diffuse exhibition that offers the possibility of inventing one's own personal route, tracing continuous trajectories. The exhibition is temporary: it will remain visible until the art material deteriorates and disappears. (O' Vascio press release).